Free with your order:
25 promo cards with a discount code for the webshop & SDC!
You can order your personal business cards with the best designs in no time at all! You only have to fill in your desired details and we will print them for you.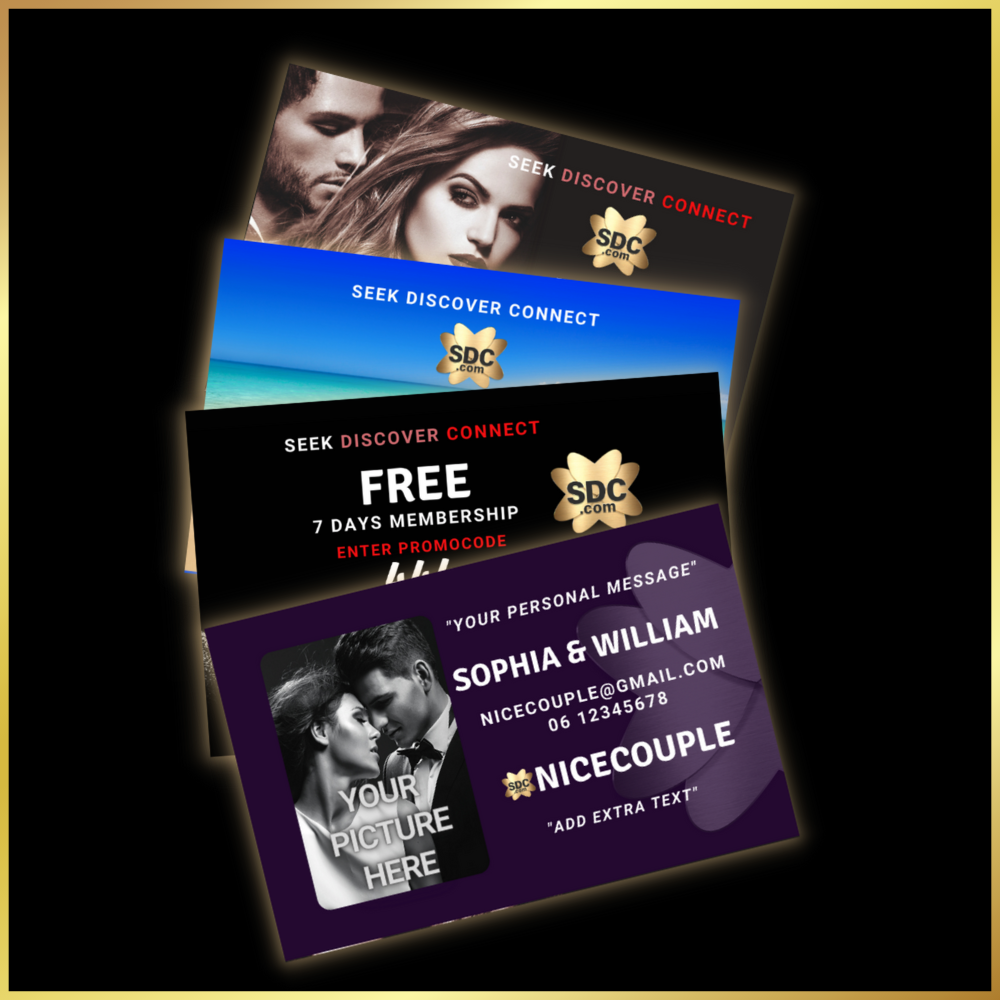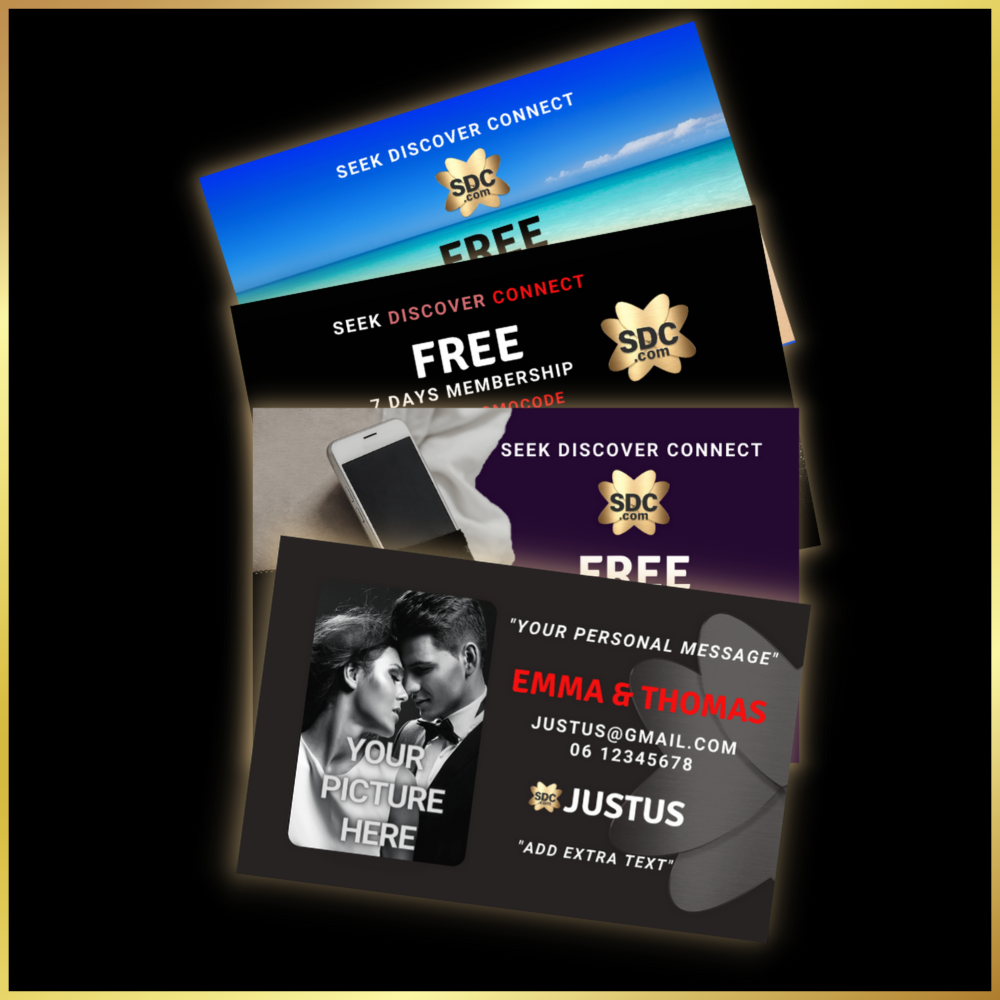 Make money with SDC!
Did you know that anyone can make money with SDC ?! Yes you too!
Receive 50% commission by referring people to SDC.com

Hand out your personal business card with your personal promo code

Place an SDC banner with your code in the link on your website
Not an SDC affiliate partner yet? Request a code through our affiliate program .
Read more about the affiliate program here
You receive a 50% commission from all paying members that you bring to our SDC website. You will get this as long as they remain a member of SDC and believe us, most members are very loyal to SDC and will often continue to renew or upgrade their membership for a longer term. Every time you receive 50% commission from this.
You can easily inform other open-minded couples and singles of your discount code by giving them your personal business card. You can order them quickly and easily here in our webshop!
If you also have a website, you can place our banners and link them directly to your promo code. In addition, you can disclose your code to your followers on social media. All tools and necessary information can be found conveniently in the section affiliate program at SDC.com.
Personalize your ticket yourself
Choose your desired design
Fill in the required fields. If you do not want an opening sentence, e-mail and / or telephone number on your card, just leave this field empty. You also decide whether you only put your profile name or your real names on it.
Upload a photo. If you don't upload anything here, the SDC logo will appear here.
Enter your promo code. Don't have one yet? Then request this via us affiliate program , arranged within a minute!
Add extra text? No problem, we design your card by hand and ensure that it is nicely placed in the design. Just make sure the text isn't too long, otherwise the font may be too small to fit.
Carton or PVC
We can print the cards (8.5×5.5 cm) for you in 2 ways.
100 pieces printed on wood-free natural board, 300 grams, matte finished, double-sided full color.
Do you want to stand out even more or just be a little more unique? Then have your cards printed on our high-quality PVC cards with rounded corners. Certainly also suitable for smaller numbers.
Still have questions before you order? feel free to contact us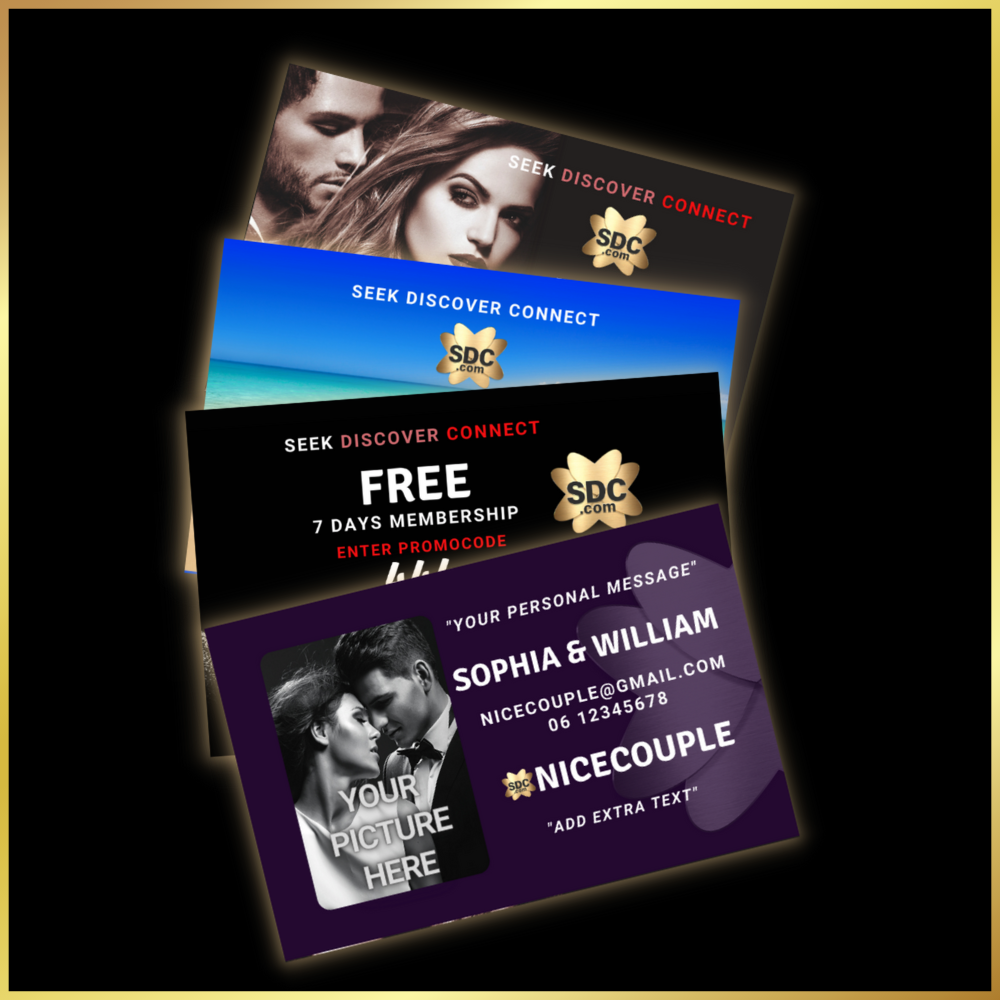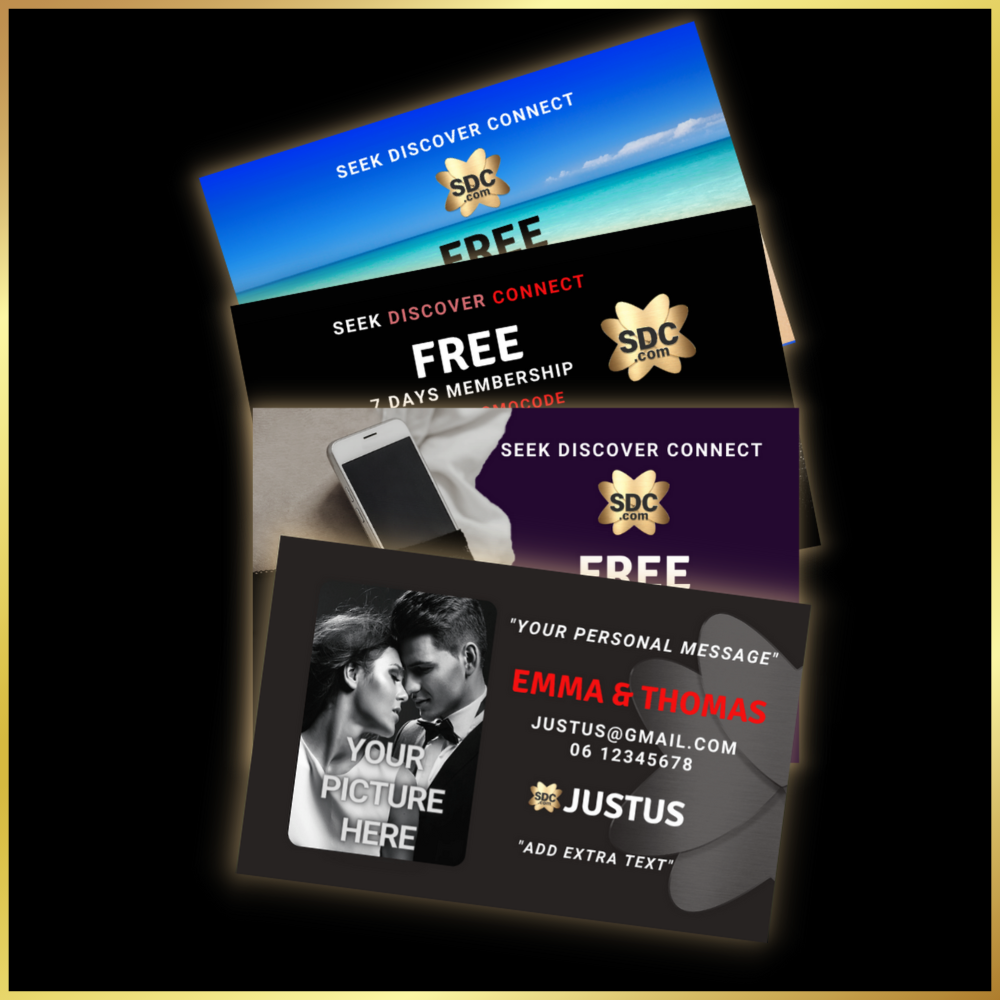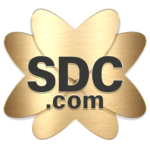 Personalize these products