Gratis bij jouw bestelling:
25 promocards met een kortingscode
voor de webshop & SDC!
Je bestelt hier supersnel jouw persoonlijke SDC visitekaartjes met de leukste designs! Je hoeft enkel jouw gewenste gegevens in te vullen en wij drukken ze voor je. Deel ze uit aan je vrienden in de lifestyle.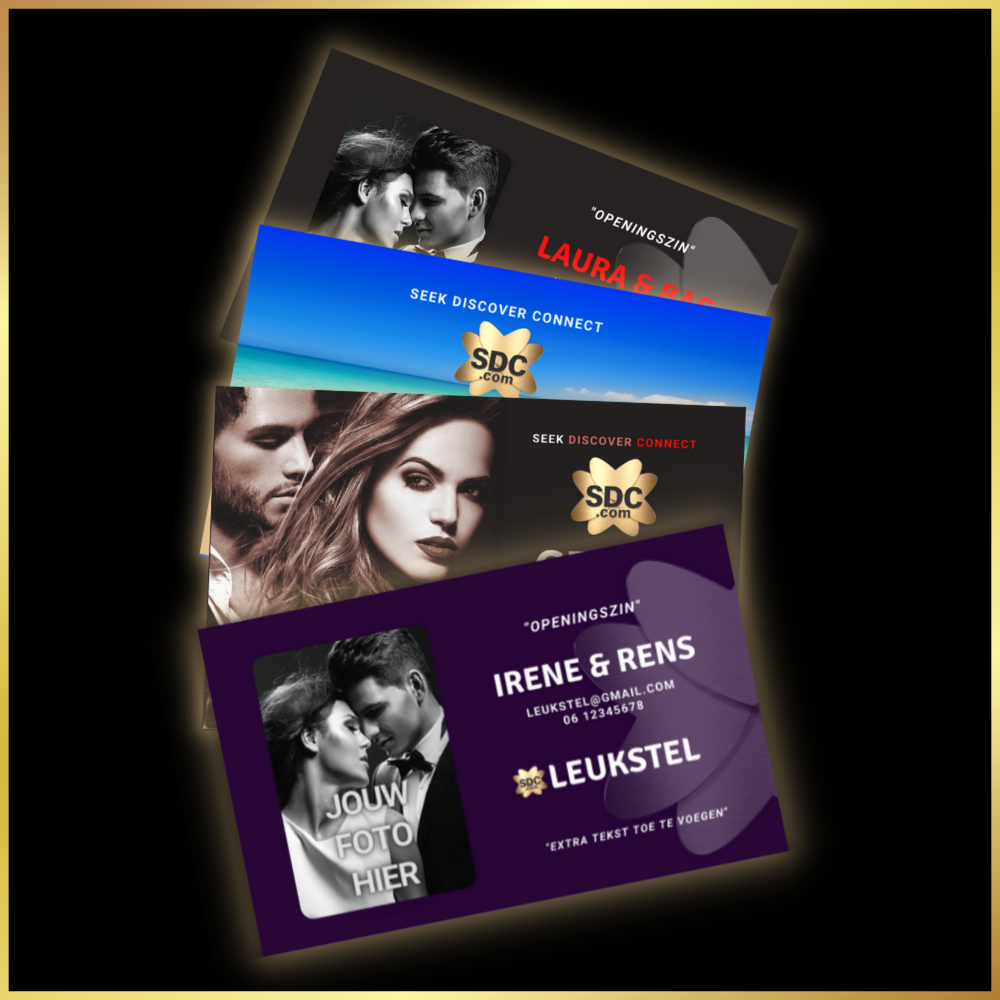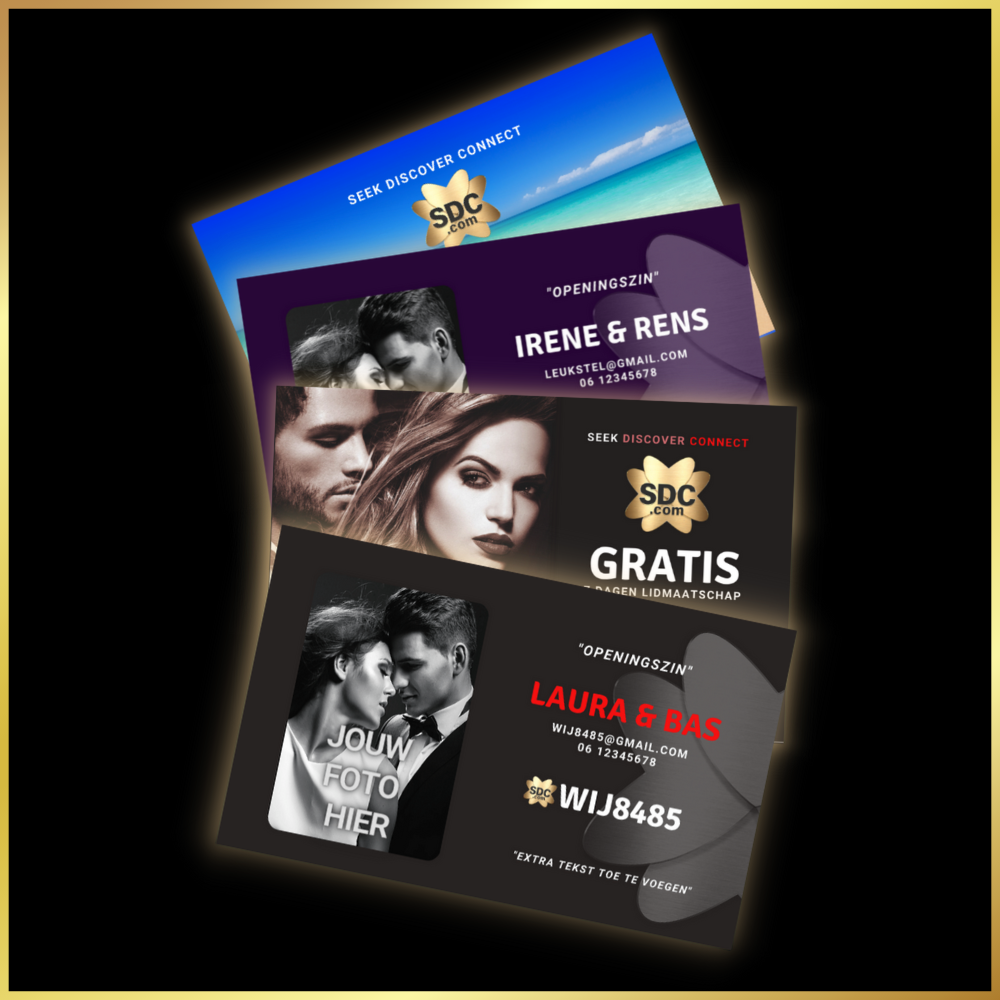 Verdien geld met SDC!
Wist je dat iedereen geld kan verdienen met SDC?! Ja ook jij!
Ontvang 50% commissie door mensen aan te brengen bij SDC.com

Deel jouw persoonlijke visitekaartje met jouw persoonlijke promocode uit

Plaats een SDC banner met jouw code in de link op je website
Ben jij nog geen affiliate partner van SDC? Vraag dan een code aan via ons partnerprogramma.
Lees hier meer over het partnerprogramma
Je krijgt 50% commissie van alle betalende leden die jij aanbrengt bij onze SDC website. Je krijgt dit zolang zij lid blijven van SDC en geloof ons, de meeste leden zijn erg loyaal aan SDC en blijven vaak voor langere termijn hun lidmaatschap verlengen of upgraden. Elke keer ontvang jij hiervan 50% commissie.
Je brengt andere openminded stellen en singels heel makkelijk op de hoogte van jouw kortingscode door ze jouw persoonlijke visitekaartje te geven. Je bestelt ze snel en gemakkelijk hier in onze webshop!
Als je ook een website hebt, kun je onze banners plaatsen en deze rechtstreeks aan je promo code koppelen. Bovendien kun je je code bekendmaken aan je volgers op social media. Alle hulpmiddelen en benodigde informatie is handig te vinden in het onderdeel partnerprogramma op SDC.com.
Personaliseer zelf je kaartje
Kies je gewenste design
Vul de gewenste velden in. Als jij geen openingszin, e-mail en/of telefoonnummer op je kaartje wilt laat je dit veld gewoon leeg. Ook bepaal je zelf of je enkel je profielnaam of ook jullie echte namen erop plaatst.
Upload een foto. Als je hier niets upload zal het SDC logo hier komen te staan.
Vul je promocode in. Heb je die nog niet? Vraag deze dan even aan via ons partnerprogramma, binnen een minuut geregeld!
Extra tekst toevoegen? Geen probleem, wij ontwerpen jouw kaartje met de hand en zorgen dat deze ook mooi in het design geplaatst wordt. Zorg er wel voor dat de tekst niet te lang is, anders wordt het lettertype wellicht aan de kleine kant om het passend te maken.
Karton of pvc
We kunnen de kaartjes (8,5×5,5 cm) op 2 manieren voor jullie afdrukken. 
100 stuks gedrukt op houtvrij natuurkarton, 300 grams, mat afgewerkt, dubbelzijdig full colour.
Wil je nog meer opvallen of gewoon net iets unieker zijn? Laat dan je kaartjes bedrukken op onze hoogwaardige pvc kaarten met ronde hoeken. Zeker ook geschikt voor kleinere aantallen.
Toch nog vragen voor je gaat bestellen? Neem contact met ons op.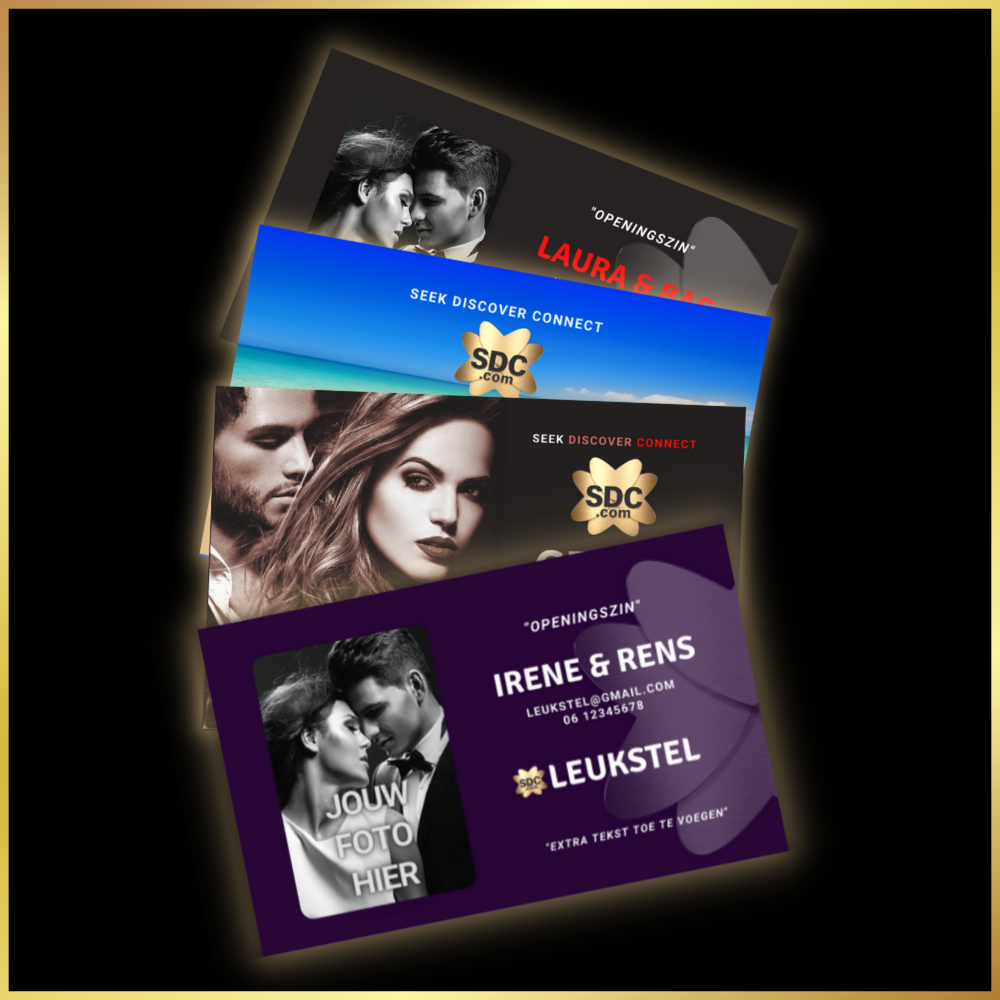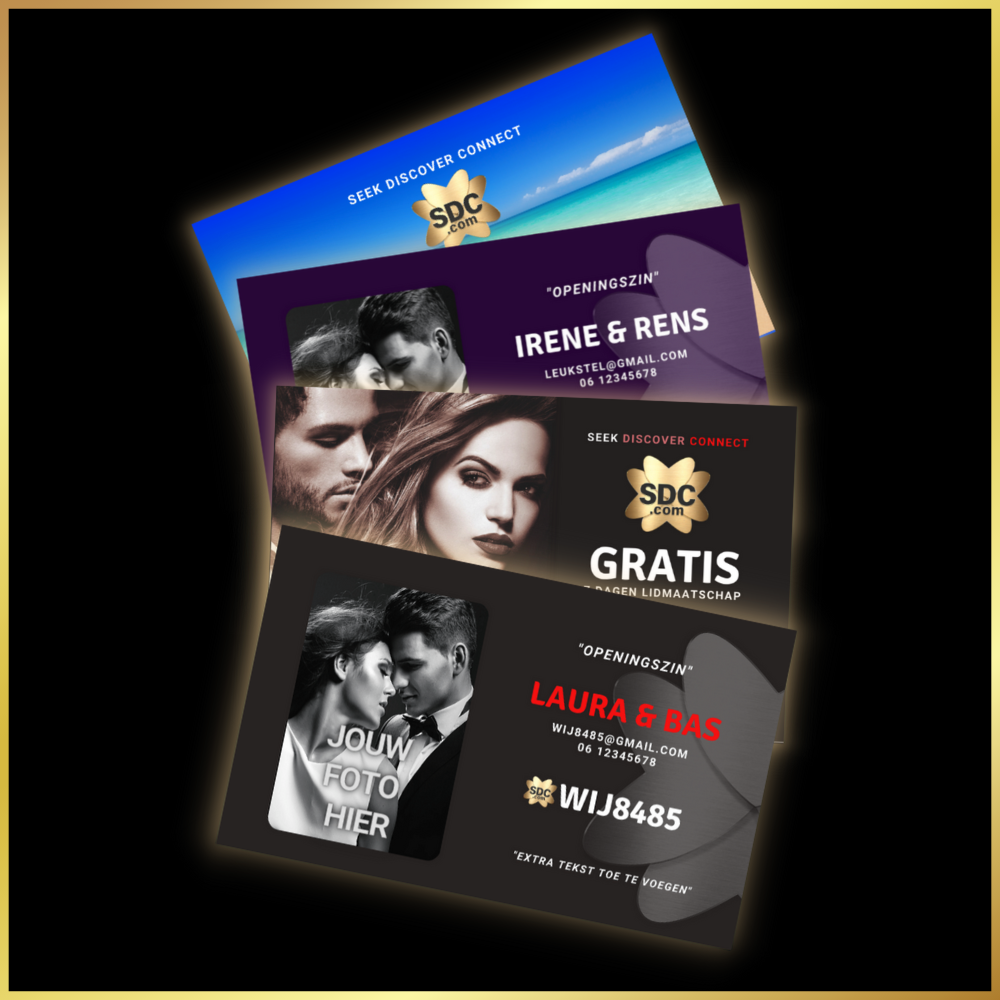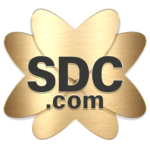 Personaliseer deze producten